Stapleton's Home for the Blues

Events at The Flair
Use the above selector to view calendars for any month available. Click for a map and directions to The Flair Lounge.
Christmas Day
Merry Christmas! The Flair will be open on Christmas Day...regular hours. Join your friends!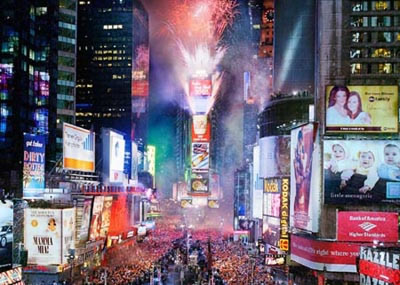 New Year's Eve Party
Wednesday, December 31st, join DJ "Old School" Charles to ring in the New Year from 8:30 PM until 2 AM. Bring your friends to this great party!
$12 Cover
Must be 30 Years of Age or Older to Enter
Free plate of food with paid cover (ribs, wings, burgers, fries, potato salad, cole slaw and more...)
Lots of drink specials
Complimentary Champagne for the countdown
Old School Music with DJ Charles 9 PM - 1 AM
"The Best Sound in A-Town"
Here are some of the bands on the calendar for regular or special appearances at Stapleton's home for the Blues, the Flair Lounge. The musicians marvel at the acoustic quality of this showcase for Blues and other popular music...come hear it for yourself! Check the calendars as detailed above for specific appearance dates.
Open (free!) Pool Tables Daily
Monday through Friday each week, enjoy FREE, open pool tables from 4 PM to 6 PM, except Tuesdays, when it's free pool from 6 PM to 11 PM! It's our way of saying thanks to the Flair Lounge patrons who have helped make us Stapleteon's Home for the Blues!
Bruce Delaplain with Blues Tonic
Piano, organ & vocals - Bruce Delaplain
Blues harp, guitar & vocals - Dan Treanor
Bass & vocals - Rob Jones
Drums - Tom Quinn
Rudy Grant
Playing Top 40 Country Tunes And Your Favorite Country Classics!
Rudy Plays Such Rythms As :
Various Line Dances,
Two-Steps - Three Steps
Waltz's- Cowboy Cha-Cha
Cotton Eyed Joe
Blues - Rock & Roll - Pop Tunes
David Booker
For the past 25 years, David Booker—based in Denver, Colorado—has been bluesin', swingin', jazzin', soulin' and generally "Roots-Rockin'" it up at venues big and small—at weddings and corporate events, as well as an opener for major acts that include: Los Lobos, John Mayall, Dr. John; and as a side man for: Bo Diddley, soul giant Solomon Burke, and the late Rufus ("Walkin The Dog") Thomas. 2008 sees him playing in solo-acoustic or electric duo/trio/quartet formats at most club venues in Denver and surrounding states.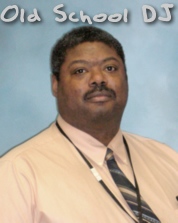 Charles Satchell, Old School DJ
Join Chales on Ladies' Night every Wednesday and also on Sundays for his "Old School" music selections...request your favorite songs!
Catfish and the Crawlers
Since 1997 Catfish & the Crawlers have entertained Colorado blues fans in ALL the top clubs in town and around the region. The Catfish & the Crawlers approach to the blues is to present them with the energy and integrity characteristic of their origins, a music for dancing, blowing off steam and enjoying the moment. If the dance floor isn't full this isn't the Juke joint atmosphere we're trying to create.
The Delta Sonics
The Delta Sonics (formerly known as The Homewreckers) have been playing in Colorado since 1992, and have established themselves as one of the finest blues acts in the area with their solid musicianship and exciting live performances. Their musical stylings include Chicago Blues, West Coast Swing, New Orleans R&B, and some early Rock n' Roll. Web Site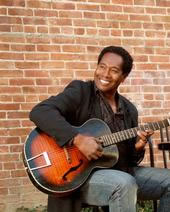 The Jack Hadley Band
The Jack Hadley Band features many of the finest players on the scene: GUITAR & VOICE: Jack Hadley BASS: Bryan Gordon, Darrell Dixon DRUMS: Daren Hahn, Tony Black, Phil Weightman SAX: Lee Brown. Band influences include Blues masters too numerous to mention, but in particular the Three Kings: B.B., Albert and Freddie, and Buddy Guy. Other guitar legends: Jeff Beck, Jimi Hendrix, John Scofield, Wes Montgomery.
JD Kelly and his Blues Revue
Here are some terrific performers for the Flair Lounge! JD Kelly is a master of the slide trombone and is backed up by some of the best musicians in the business!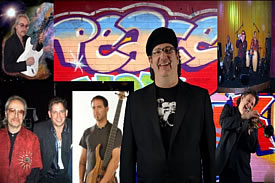 Steve Wiest and Peace
Steve Wiest and The Peace bring the power of Jimi Hendrix and the passion of Miles Davis to their unique fusion of contemporary music. This band is steeped in the traditions of blues, jazz, and rock 'n roll. The members of Steve Wiest and The Peace are international performers recognized for their ability to play music that transcends all borders. They write original and compelling music that invites lovers to caress, and inspires listeners to ask questions and take action - always on the dance floor! Their unique interpretation of classic covers - by artists such as Bob Marley, James Brown, The Police - always intrigues and excites audiences. Dig these funky lovers and poets on a mission to rock your blues away!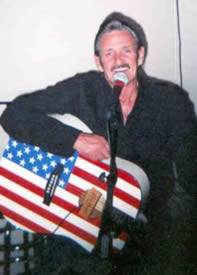 Kenny Brent
Kenny Brent is one of the most accomplished Country and Western artists in America today. With a career that began in the Denver area at age 14, he's played with Buck Owens, Waylon Jennings, Jerry Lee Lewis and Conway Twitty, and was also featured as the lead guitarist for Johnny Paycheck for many years. Kenny is a recognized powerhouse songwriter, with over 400 penned to date, and some of his best appear on his most recent of 11 albums, I Wrote You a Song.
Kenny also appeared for over eleven years on the Grand Ole Opry tour and collaborated extensively with his good friend Faron Young on several recordings, including vocal duets. Web Site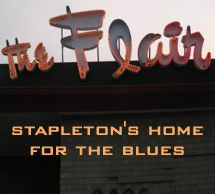 coming attractions
in the news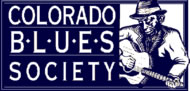 ?The Flair Lounge is now working with the Colorado Blues Society and KUVO 89.3 FM as we bring the best in Blues and other live entertainment nightly to the bar.

Click on the logos above to find out more about these organizations and how we're supporting Blues and Live music here at the Flair Lounge!
The Flair Lounge
9496 East Montview Boulevard
Aurora, CO 80010
303-344-1394
Monday-Friday: 10 am - 2 am
Saturday: 9 am - 2 am
Sunday : 8 am - 2 am
Happy Hours Monday thru Friday
4-6 pm and 11 pm-1 am
Two for one well,
selected beers and wines